MEGHAN & BRANDON
Absolutely amazing photographer! Eva was one of the best decisions we made with regards to our wedding. Her photographs were amazing and really captured the feel of the wedding. Looking at them was like reliving the day. She is an absolute sweetheart to work with, we had such a fun day! Everyone loved her and she just became one of the guests. We couldn't recommend her enough. All of our guests commented on how skilled she is. She takes candid, natural photos which is what we wanted – we fully appreciated her laid back, fun style! Highly recommend Eva for your big day or any special occasion. We will definitely be using her again! Thank you Eva! xx
DARYN & CSABA
Eva's the best! Eva is very creative and artistic in her photography. She was very professional and patient (!) when doing the many group photos while working on a tight schedule. Eva was unobtrusive during the ceremony and reception and was able to get some great candid shots. We found the quality of her photos to be excellent and have loved looking through them. Eva is really fun to work with and we would highly recommend her services to anyone.
KENDRA & TRAVIS
Amazing photographer!! I could not have asked for any better from Eva, she is truly an amazing photographer! She did both our engagement and wedding photos and I could tell from the moment we met her, she was going to be a great fit. She really got to know us and got to know our style and delivered exactly what we wanted. She is also a lot of fun and easy to work with. I was a little worried with our rambunctious wedding party, especially our groomsmen, how she would react. I should not have been worried. Eva totally ran with our craziness and captured our day perfectly. Her pictures really expressed the love and laughter that was had that day. I would highly recommend Eva and will be definitely using her again!!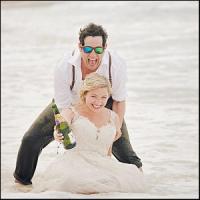 MELISSA & BEN
Eva was a pleasure to communicate in the months leading up to our wedding in Punta Cana. She was always easy to talk to and quick to reply to my emails. The day prior to our wedding, we met with Eva to go over the timeline and our expectations. She was so sweet! Throughout the wedding day, everyone felt so comfortable. We had a large wedding group, so I'm sure it was difficult for her to manage a big crowd like that during group shots. But she handled it well! She stayed at our reception until about 10 pm, and was able to capture some awesome shots of everyone having a blast on the dance floor. The following day, she took us to Macao beach for our trash the dress. We took some friends to enjoy it with us and we had some great laughs! Best of all, our pictures turned out amazing! I love her style, which I find very unique and different compared to other photographers. She is an awesome girl and an amazing photographer! Thanks Eva 🙂 xo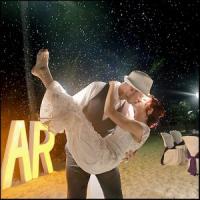 ROBYN & TREVOR
We loved Eva! She is a fun, loving photographer and her passion for the art is evident in the quality of her work. She is a risk taker which makes for unique photos that will leave people awestruck. She was very timely in the delivery of our photos, in fact, they were always provided much earlier than her guaranteed date. Conversation was easy, she saw our vision for our wedding, she fit in effortlessly with our friends and family. Eva is organized, punctual and knows how to get the job done! She may come across pushy at times, but that is because she wants to deliver quality photos of every aspect of the wedding! Overall, it was a pleasure working with Eva; I would choose her again for another life milestone in an instant!
SARAH & JEREMY
Eva is an amazing photographer!! We got married at the Chateau Montebello in June. We knew 100% that we wanted to get the best photographer no matter what to remember our wedding forever. When we met Eva, we knew immediately that she had to be our photographer. She makes you feel like you are her only and most important client. She is so much fun to work with. I never had a single regret about hiring her. She takes the most beautiful photos! We can't wait to hire her to be our photographer for many other events to come!!

TAMARA & TODD
Eva is an absolute amazing human being with a very gifted talent. She captures the most stunning and intimate shots that recreate your story long after your wedding day passes. They are indeed TIMELESS! There are not enough words to express how happy I am to have chosen her as my photographer. Love her!

BIRGIT & DAIKIE
 We could not have hoped for anything better than what Eva provided for our elopement ceremony. She is not only a fantastic photographer but a great person and we are glad to have met her and her being part of our intimate ceremony. The photos we received show the real us (or rather the best side of our real selves) which was most important for us as we both don't like "posey" pictures. To top this, thanks to Eva, we had a lot of fun during the photo session which certainly was an added bonus. I very highly recommend Eva, whatever scale of ceremony you are planning and we are looking forward to potentially working with her again.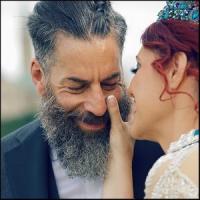 SONJA & STEFAN
There is absolutely no one else I wold trust with capturing major events in our lives. Eva has done several for us (boudoir shots, a book release, a 40th birthday and our weddings – both civil and spiritual) and every time we get our photos back we have so many magical shots to cherish that it's actually insanely difficult to choose one that is THE shot. I have seen her do magical things in really difficult lighting and awkward layouts. Her compositions are incredible. Her photos truly have a narrative. She is a story teller. Your story teller.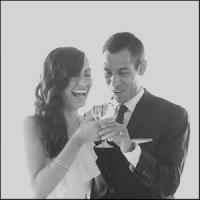 ANTONIETTA & RONNIE
Eva gave us such an amazing experience! To us, we felt like she was part of the family. She comes with professionalism, and warmth, to make you feel comfortable and relaxed on such an important day. She got to know me and my family a little bit before, which was so amazing for us. A real personal touch, that others lack. To spend the day with her was easy, fun, and we loved having her there! The photos captured the day perfectly! She captured everything we wanted and when we received them, it really made us feel the moment again. So special. On top of all this, she was super helpful and thoughtful after the wedding, in making sure to offer help to my mother, in picking photos if needed. She even personally stopped in to see her, (as we are living in Europe), so that meant the world to us. A real human touch….Amazing, we thank you for everything!

TONYA & BILLY
Eva shot my wedding in Punta Cana,DR in March of 2017. From the moment I contacted her she was very professional and quick to respond to any of my questions. The day of the wedding she made my husband and I feel very at ease. The photos came out amazing .. She knew exactly what we wanted. Overall, she was a pleasure to work with and I highly recommend her!


KIM & WALTER
We hired Eva to be our photographer for our destination wedding in Punta Cana, Dominican. She is an amazing photographer and so many of our photos are just breathtaking. I am very camera shy and I was worried that being photographed so much would feel very awkward and unnatural to both my husband and I but that was not the case at all, she made every moment very fun and very relaxed. We found Eva to be such a genuine woman and we are very happy to not only have all of these beautiful photos from our wedding, but also to have gotten to know her. She is really a pleasure to be around. So, if you're looking for a photographer to capture all of your magical moments, I very highly recommend Eva.
BRIA & DARCY
Eva is an absolutely amazing photographer ! I booked with her 2 years in advance to try and make sure she was available. She has been wonderful to work with and I love that she knew how to keep everyone focused on our wedding day.

KATE & SCOTT
Eva photographed our wedding in August 2016 and I could not be happier with her work!! Eva is such a kind, fun person and she put both my husband and I immediately at ease during the photo taking. The pictures Eva captured of our wedding are so incredibly beautiful and natural. I had asked for a focus on candid photos and boy did she deliver!! I will also note that Eva is somewhat of a ninja, as she was able to get shots from all different angles without us even knowing she was there!! 😀 We will treasure the photos of our wedding forever and we are so grateful that Eva was there to capture all the important moments. I would highly recommend Eva's photography services as she is both professional and an absolute pleasure to work with! Kate & Scott
HANNAH & CORY
I could not recommend Eva more highly!! She went above and beyond in every way, from showing up early and staying late to scoping out locations for photos near our location before the wedding. From the moment we met Eva before the wedding, we knew photos would be one thing that we would not have to worry about, she is so easy going yet passionate about her craft and we had absolutely no hesitations even without any personal recommendations. Eva respected all of our wishes (even our impossibly tight timeline for pictures) and we are happier than we could have imagined with our photos. We did not opt for an engagement session and are not at all accustomed to having our picture taken and yet we both felt completely comfortable and ourselves with Eva behind the lens. If you want candid and romantic pictures, look no further!
M & K
Eva was amazing!!!! The quality of pictures was the most important thing I wanted out of our wedding. Eva made everyone feel comfortable and delivered exceptional photos! We could not be more pleased. She has a heart of gold, and captured every detail from our wedding. She is professional and very experienced; a master in the photography business. Thank you, Eva!
MELISSA & PATRICK
Eva is a wonderful photographer. She shot our engagement photos as well as our wedding day, and the photos turned out better than we ever could have imagined. The style and quality are amazing, with unique perspectives on traditional shots making our pictures truly unique. All of our friends and family have raved about them as well, with many people describing them as the nicest wedding photos they have seen. In addition, she has a great personality and is fantastic to work with – very likable and professional.
LINXI & WILLIAM
We could not say better things about Eva! She is a lovely and genuine person and from the get go made us feel totally comfortable with her as well as her photography style. We actually met her through a family member's wedding and were blown away by her photos of their special day and knew immediately we wanted her for our own wedding. Her style is a perfect mix of romantic, gorgeous and artistic, but the best part is that she is amazing at capturing candid moments throughout the day.But even aside from her terrific photography skills, she was so great to work with because she helped made sure our day moved along according to schedule smoothly while not rushing us at all. She was truly a delight to have at our wedding and we're so glad we were able to share our special day with her! We'd recommend her to absolutely everyone.
CATHY &  JONATHAN
My husband and I could not have been happier after working with Eva as our wedding photographer. We had a wonderful engagement photo session with her in one of our favourite places together – I had no idea how creative Eva could be until we had this session with her. The pictures she took are so varied and really told a wonderful story when put together. The same is true for the photos on our wedding day. My husband was worried about having too many pictures that are posed and look unnatural. What Eva did for us was the exact opposite – the photos are fun, natural and show us at our best. She absolutely captured the essence of our wedding day and the love and happiness we felt. She took the time to get to know us – the engagement photo session was a great way for us to get to know each other and for us to get a better sense of how Eva works. That meant that on the wedding day, we felt relaxed and in good hands with Eva. I warmly recommend Eva to anyone who is looking for a photographer for their wedding – she is creative and knows how to capture a moment! We were very lucky to have her as our photographer!!
AZITA & ANDREW
Andrew and I met Eva through the recommendations from many other brides in the past that got married at the Majestic Colonial. We put our full trust in her and super happy that we did 🙂 She was amazing to communicate with prior to our big day as we spoke over the phone and via email. Everything was explained in detail and rest assured we definitely felt that this was more of a friendship then business. We met the day we arrived at our destination, and it was wonderful to just go over all the details. The day of was absolutely amazing as she took charge and I couldn't have done it without her. She knew exactly what to do, where to go and not only did we really enjoy her company–but our bridal party loved her! Eva is an amazing person inside and out. She will definitely make you feel very comfortable and her sweet and gentle personality really helps to calm you down on the day of. Were very happy we chose her to be part of our big day and her talent is out of this world. Thank you Eva!
RUTH & TONY
Eva was awesome. We hired her for a full day on wedding day, a Trash the dress and she also went with us on our party boat the next day and I ended up with amazing photos. We had 41 guests and everyone loved. I highly recommend her and one of my friends that was not at the wedding saw my photos and booked her for her wedding. Beautiful person with an amazing heart and patience.
MAXINE & JOE
Eva is absolutely wonderful. I normally freeze when I know I'm being photographed, but she made us feel really relaxed. She got us classic photos and worked in a lot of fun shots as well! She will work with you in getting the photos that you want. She just has a great eye, and is amazing. We would absolutely work with her again. Well worth every penny we spent!
LEAH & DANIEL
All I can say is perfection!! Eva was so great from the first moment I contacted her. She was so personable and every detail was thought through. We hired her for our 25th Anniversary vow renewal in Punta Cana. She photographer the whole day from getting ready, first look. To the ceremony and the reception. She is a true artist and every photo is like a masterpiece! If I can give one suggestion definitely spend the little extra on a great photographer. You will be able to look back at the photos for generations to come! The best thing about the experience is we made a new friend! Eva has such a great eye for life!!! You will not regret hiring a true professional for your event!!!
SABRINA & SHERIF
From the first time I met Eva I got the impression that photography was not only her business, but her passion. So I had no hesitation booking with her; she is an amazing photographer, and I definitely would recommend her to those looking for excellent photos!
ALANA & BRAD
Eva's tagline really says it all – could not have asked for a better photography experience. She truly gets to know you as a couple and makes your personality come through in the pictures. She was also great at helping to keep everyone on schedule and ensuring that we got every shot we had asked for plus so much more. Eva really went above and beyond when our trash the dress shoot had to be cancelled and she happily rescheduled in another country for a couple of months later. We ended up with the best collection of wedding pictures ever! 🙂
SAHAR & BRAD
Eva did an amazing job for us at our wedding. We are so happy with all the photos we received! She captured all the valuable emotional moments that we will cherish forever.
Even prior to the photos, she was always available whenever we had questions and was so patient answering them. She was extremely professional at the event, yet kind to all the guests and family members. I have highly recommended her to my friends looking for photography! Thanks Eva :).
PATRICIA & RONNIE
Where do I start. Eva was absolutely amazing! She was so particular on what she wanted photos of and managed to have my large wedding party of 15 listen to her every word which made for great photos. She has an eye for scenery and knows what shots will look out of this world. Her photos are so unique and beautiful it truly is amazing. I also loved how she will listen to what shot you want but will still add her own twists which make the photos looks even better than what you have envisioned.She is a beautiful person who is so friendly you will feel like you have known her for years.
As a bride it is one of the biggest choices you will make regarding your wedding. A photographer was something i never thought much about when planning as I had so many other things running through my mind. When i finally thought wow, I didn't get a photographer I had posted on the Majestic Colonial wedding site in a panic asking past brides for their advise and sure enough Eva's name came up over 10 times! I knew then i had to have her. I had contacted her at 9 am on a Saturday morning (she wasn't even fully awake) haha and with less than 2 months to the wedding accommodated me and made plans to come down to Punta Cana to shoot one of the best days of my life !!! We are so happy we chose Eva as our photographer! I cannot tell you how happy I am and can assure you that if you hire her, you will not be disappointed.
KATERYNA & PIERRE
Since it was a vintage theme wedding, we were looking for photographer that would understand the theme and make it special. Eva not only understood what we wanted, she also brought so many ideas and created the most amazing pictures ever. Eva was really professional and creative on our wedding day and engagement photoshoot. We will definitely will work with her again.
STEPHANIE & DALE
Right from the beginning planning stages of the wedding, Eva Hadhazy's high level of talent, professionalism and her commitment to our wedding were evident. Eva traveled to Dominican Republic to photograph our wedding day as well as a Trash the Dress session. Her experience and talent captured so many wonderful moments and shots that allow me to relive that day. Eva took the time to scope out the resort to find special locations allowing for a variety of pictures. Her commitment to taking great photos to ensure that my husband and I were happy with her product meant that she went above and beyond her call of duty. I am extremely happy that Eva agreed to photograph our wedding as I have not seen more beautiful and artistic work. I highly recommend Hadhazy Photography to those looking to capture beautiful moments!
BIANCA & GINO
Eva you were a phenomenal photographer!
You authenticity, professionalism and quality of service was remarkable. The quality of the pictures was out of this world. Your energy made the day go by smoothly and your organisation was very helpful the day of! Your knowledge and experience shows during the photo shoots and we felt you were in control the entire time witch made us very comfortable during the shoot.
We only have positive feedback from our pictures and your style was very appreciated by so many!
I would recommence Eva's services to anyone without a doubt! Plus the no rain policy always helps!
LEAH & MARK
Eva's talent is beyond incredible! Our wedding photos are absolutely stunning, and she kept things fresh and fun throughout each session she did with us. Not only are her photos breathtaking, but she brings with it a glowing personality and my wife and I liked her instantly. She captured every emotion of our ceremony, and she's original and stylish. We couldn't be happier with her service. She is truly gifted.
LAURA & MICHELL
We interviewed three photographers and my husband didn't care much for photos but when he saw her work he was enamoured. She was extremely generous with her time, when we told her that we were going get dressed up again to go to the hospital to visit the groom's grandmother she asked if she could come too. It meant the world to our grandma that Eva came and made her feel like she was also a part of the day. She is someone who definitely goes above and beyond. Her passion for photography is just amazing.
MARIE & TRAVIS
Eva was amazing. She was prepared and did her research of the area she was going to take the pictures so when it was time we got excellent pictures. Eva capture amazing moments of our wedding, which we will have for the rest of our lives. Her pricing was very competitive and we received the pics on a beautiful USB drive and we are so thankful of her professionalism and excellent service. Thanks Eva and Merry Christmas!! Love Travis & Marie