Ottawa fall engagement session | Linxi + William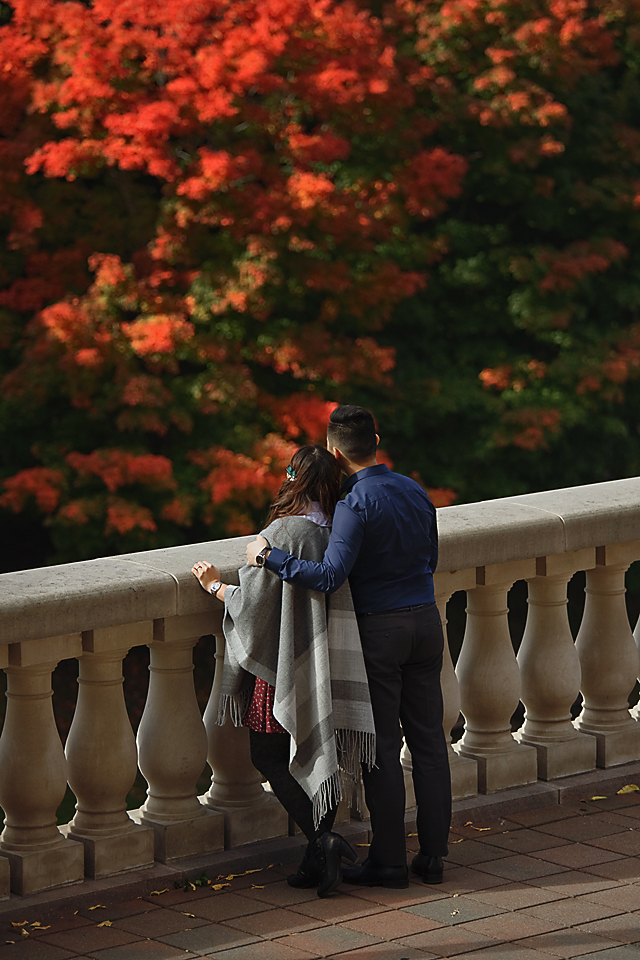 If you don't live in Canada, you must know that all the maple trees start turning colours anytime from the end of September till the end of October and once you hit the countryside or some green areas in town,  dreamland is waiting for you. And this happens every year. To shoot during the fall season feels pure magic.
Linxi and William are from Toronto with their families residing here in Ottawa, their spring wedding was going to be at Le Belvedere. They both wanted a beautiful fall session here and that is exactly what we did. We were lucky with the weather and the colours were at their best also.   I also photographed William's brother's wedding here in Ottawa a few years before so it was very easy for us to connect since we sort of knew each other already.
We stopped by for a few photos at the charming Chateau Laurier's terrace then we just drove down along Sussex drive to find some great spots I had seen a few days before and voila. Here they are.. a few heavenly photos of the many we took.