Bride and groom's sailing at Britannia Yacht Club | Lilian & Robert on a sailboat.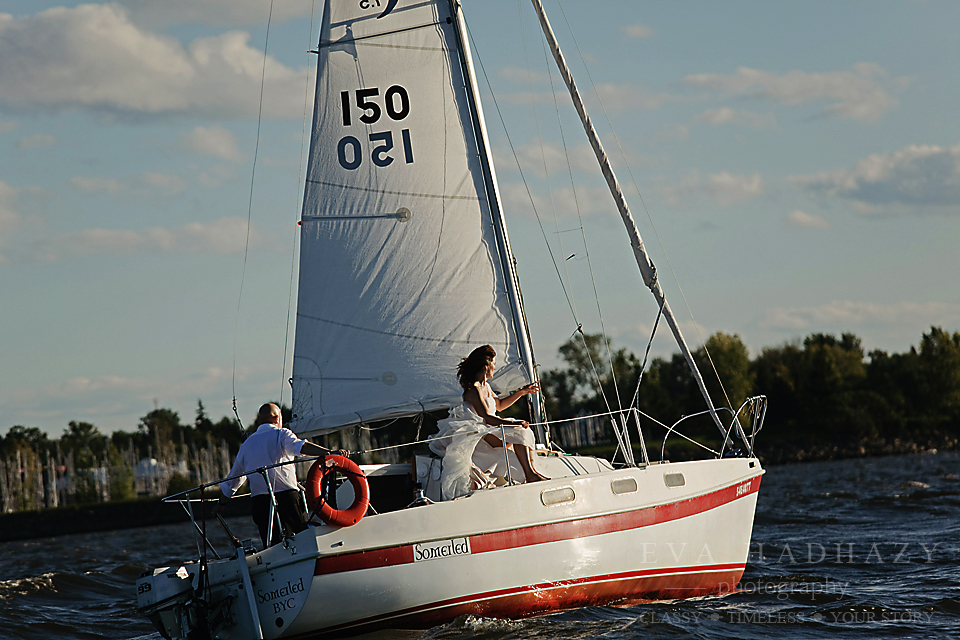 This is the 2nd part from Robert & Lilian's wedding adventure  at the Britannia Yacht Club. These two love birds love sailing during the summer months here in Ottawa, so we decided to adventure out one afternoon in 2 sailing boats onto the Ottawa river. The crew and captains needed to make a decision whether it was safe enough for us to head out as the wind was pretty strong  but gladly Captain Lilian and Robert said " what the heck"… And just like that they  sailed out with  Somerled, I ended up in another sailboat with their super nice friends.  This was my very first time on  board of a sailboat photographing and chasing another sailboat and I absolutely loved it.  I have to admit, you definitely need  steady hands, strong legs and not to be afraid of all the rocking and tilting a sailboat goes through in these winds.
I loved the fact that both Lilian and Robert were  masters in navigating  Somerled. It was beautiful to watch Lilian being so confident and having no fear of this rocking sailboat.Never mind the fact that she was wearing her wedding dress.
Thank you guys for the fun adventure with you and cheers to a sailing bride and groom! So fun!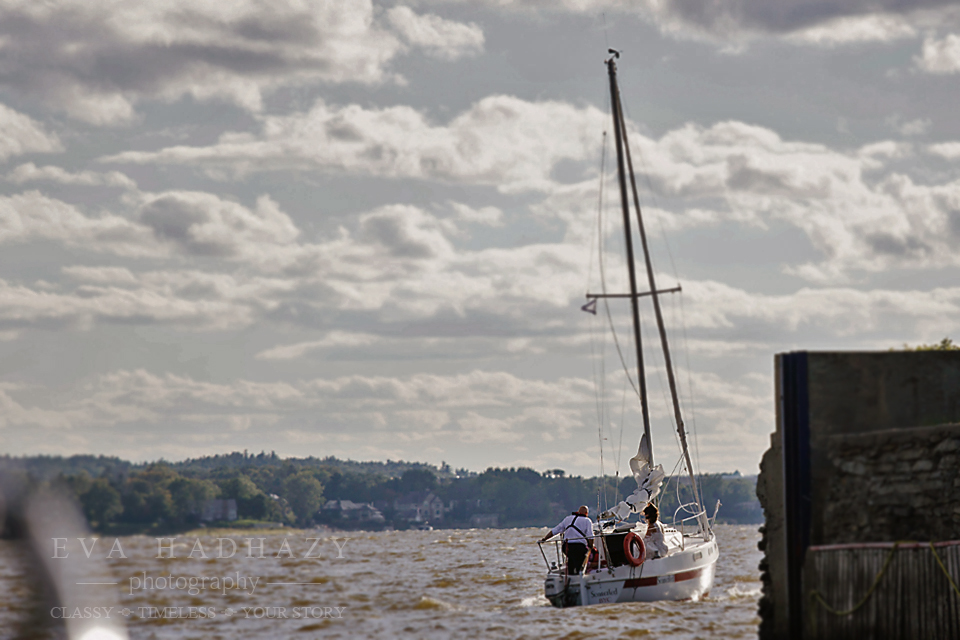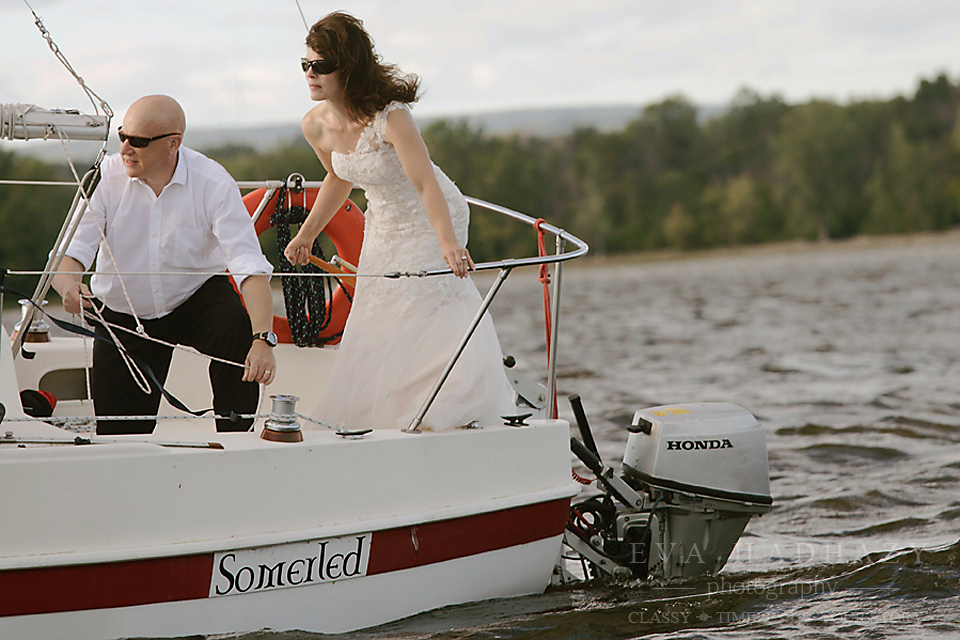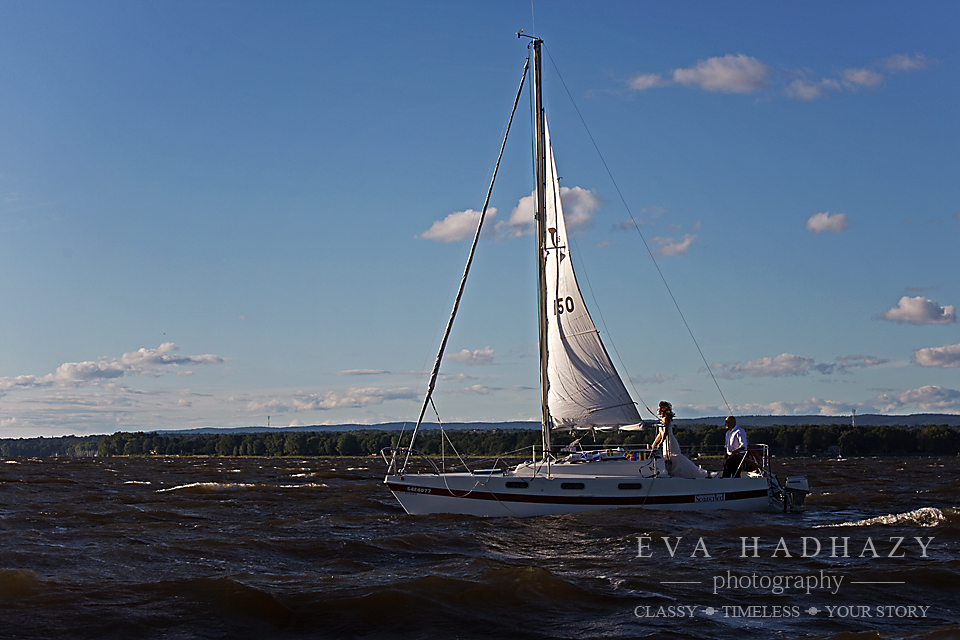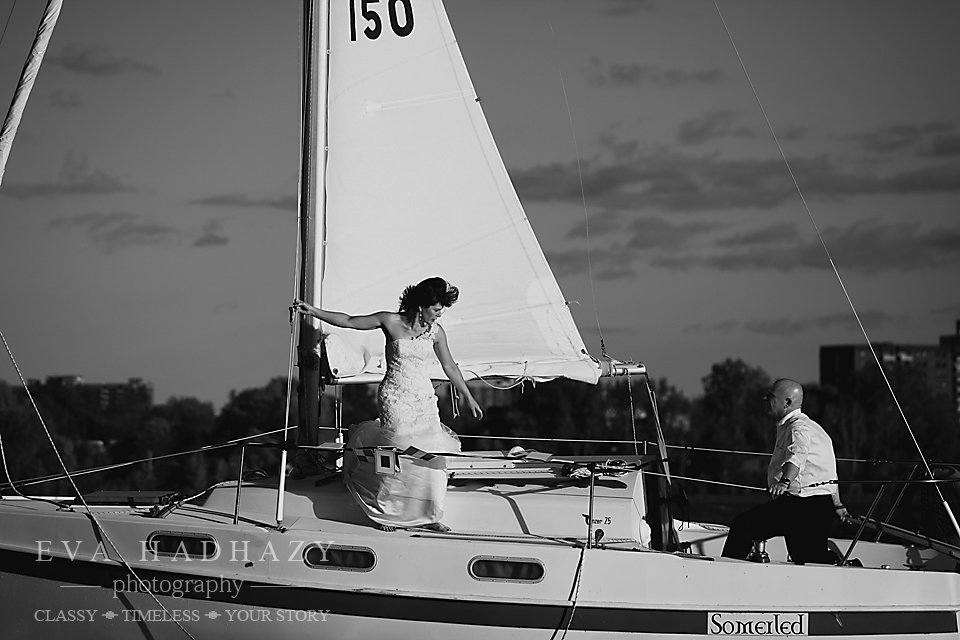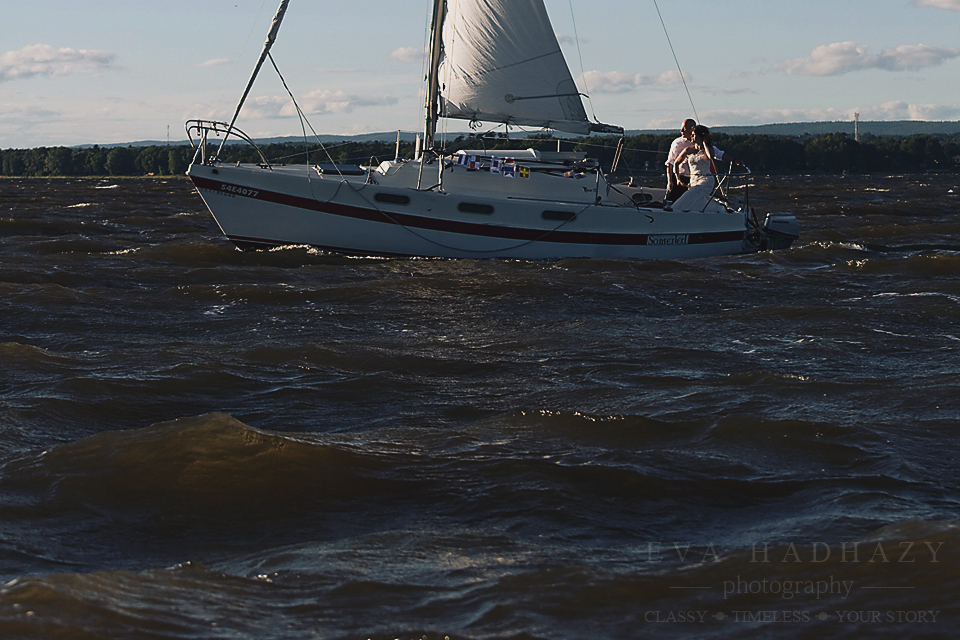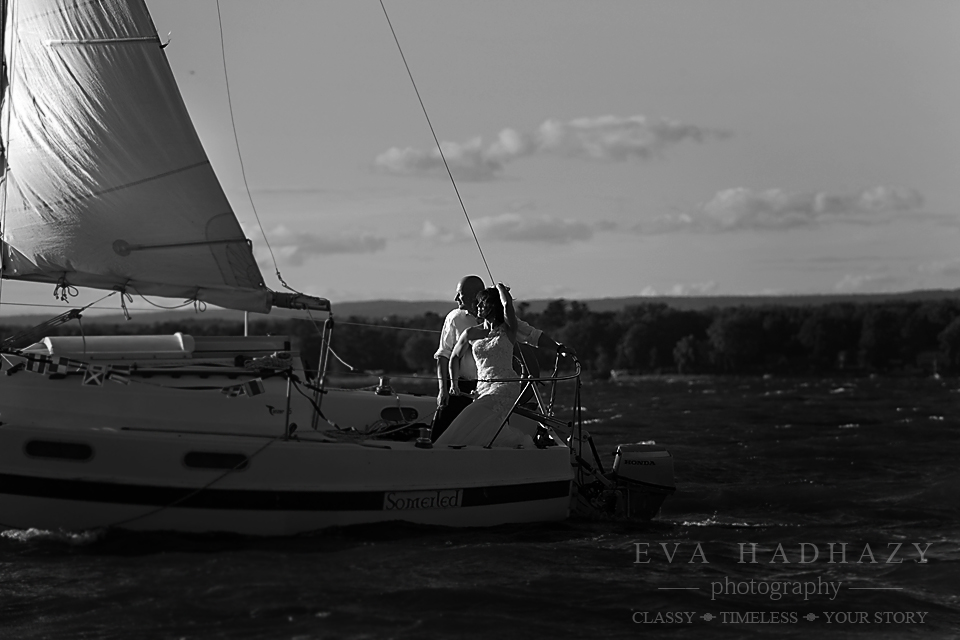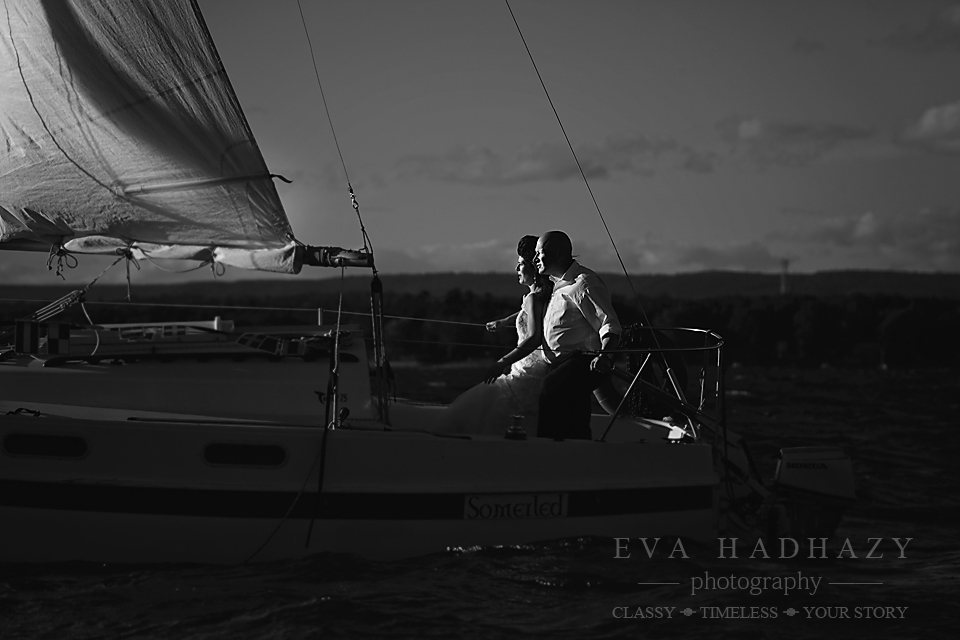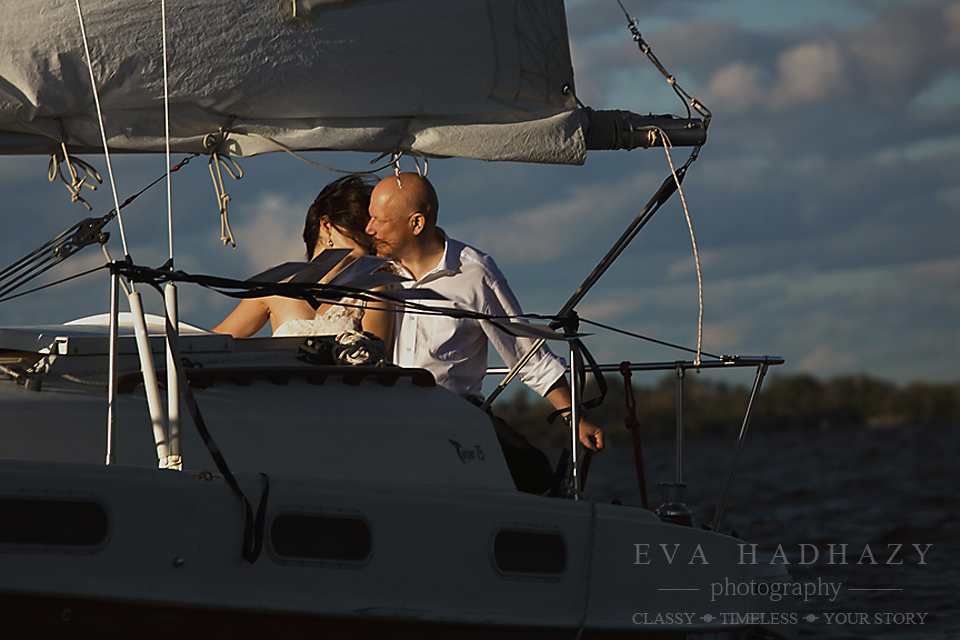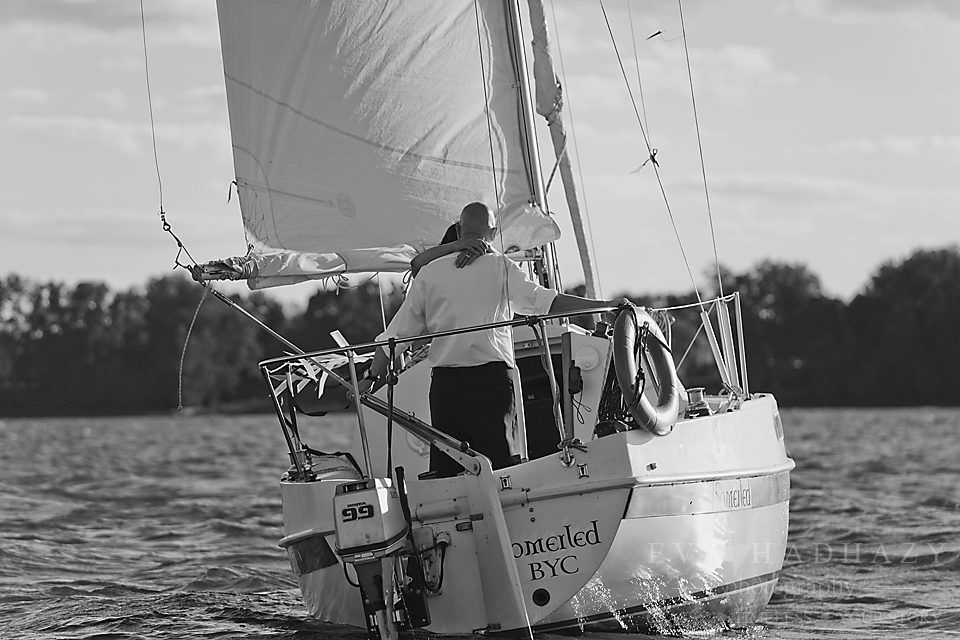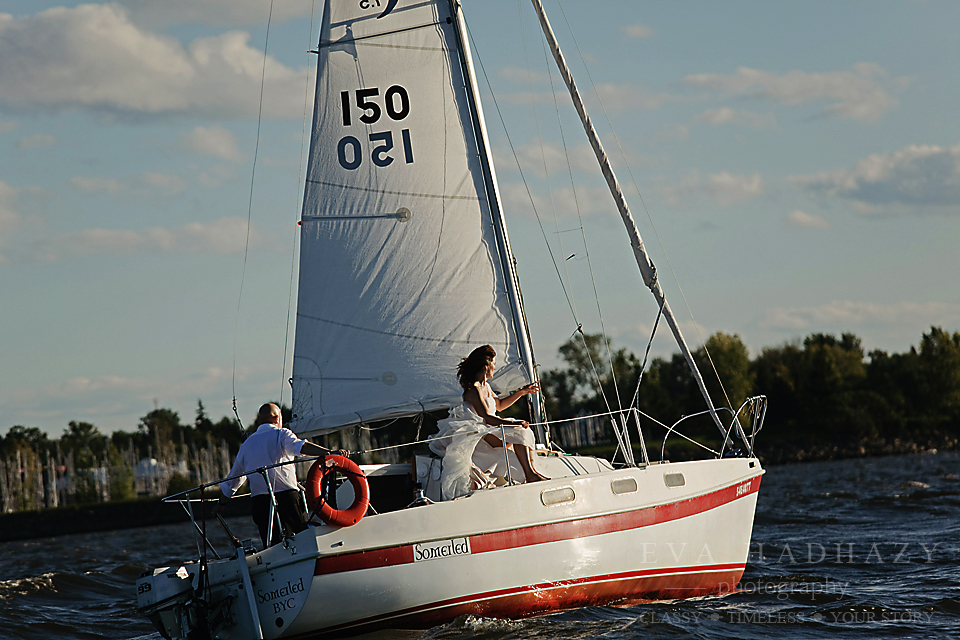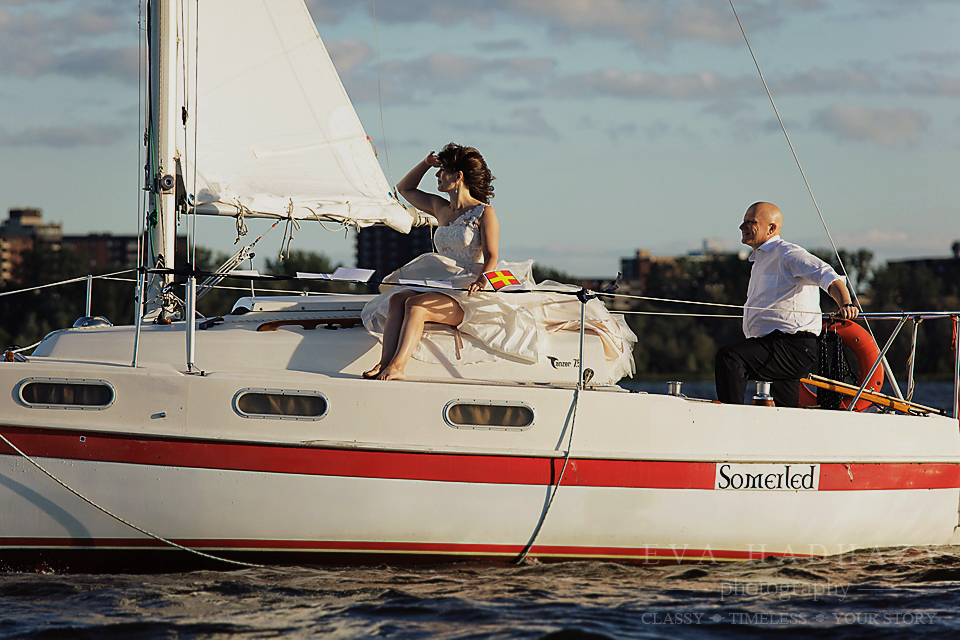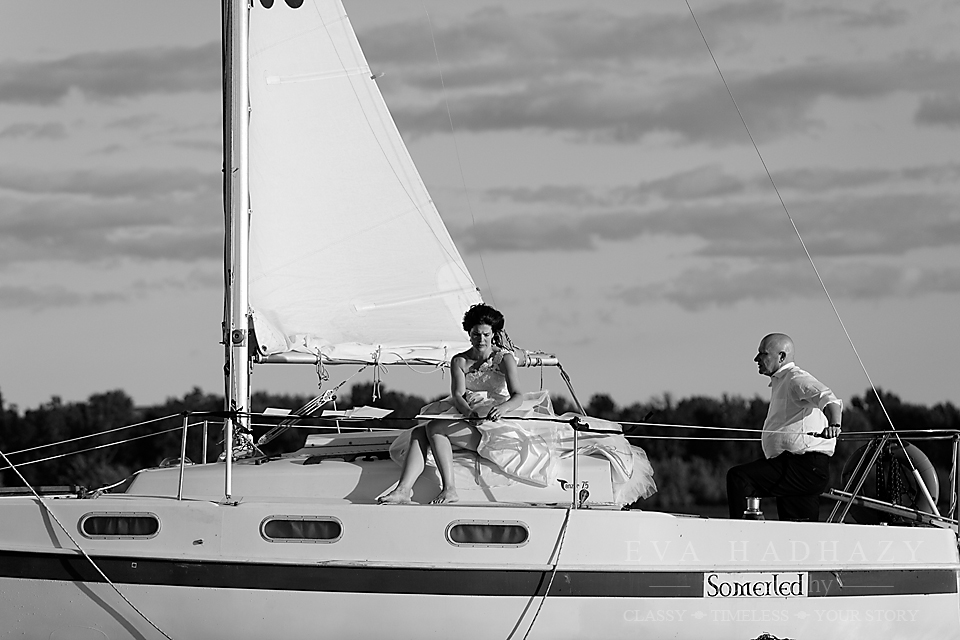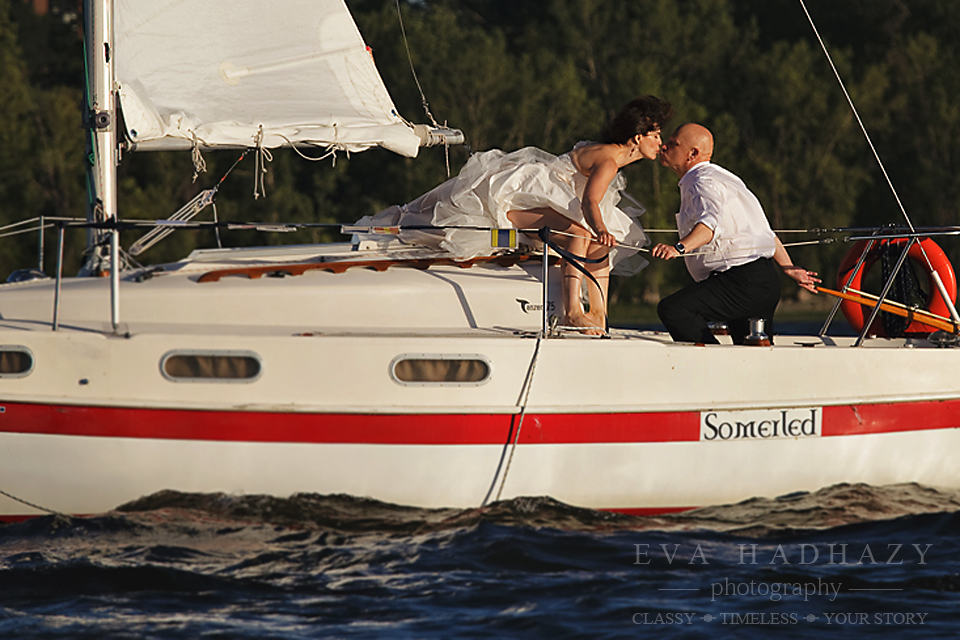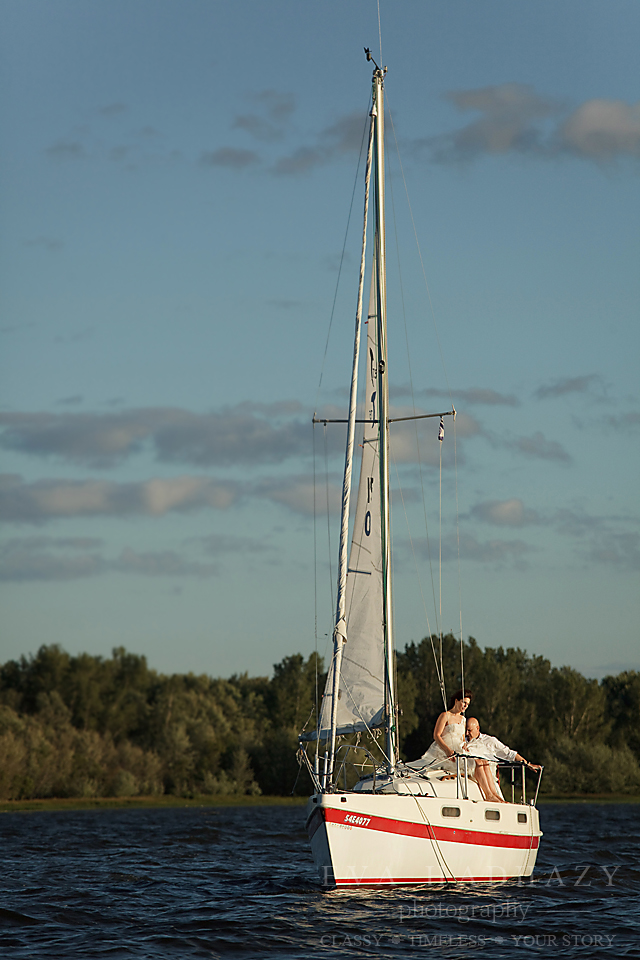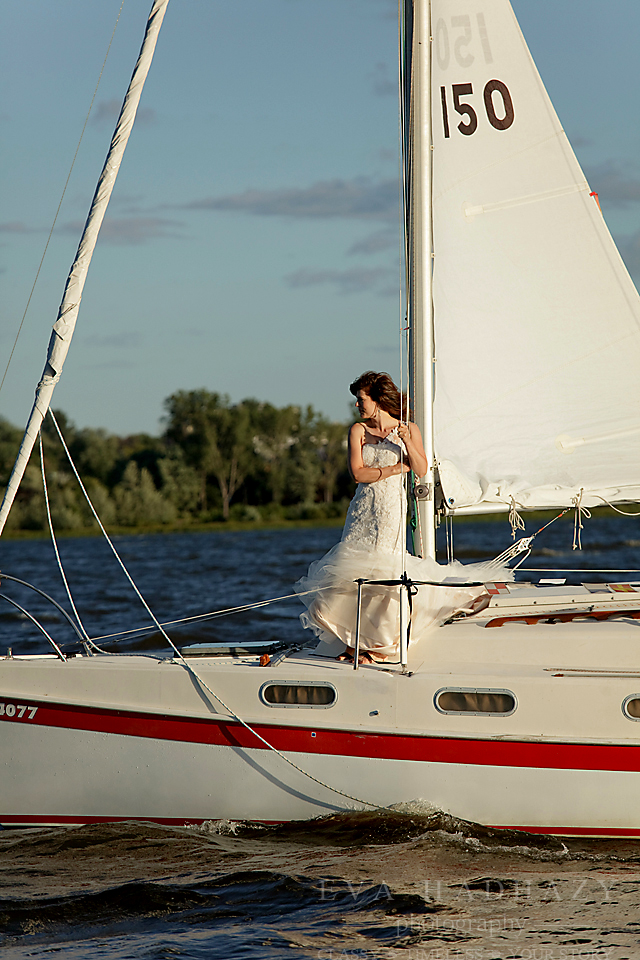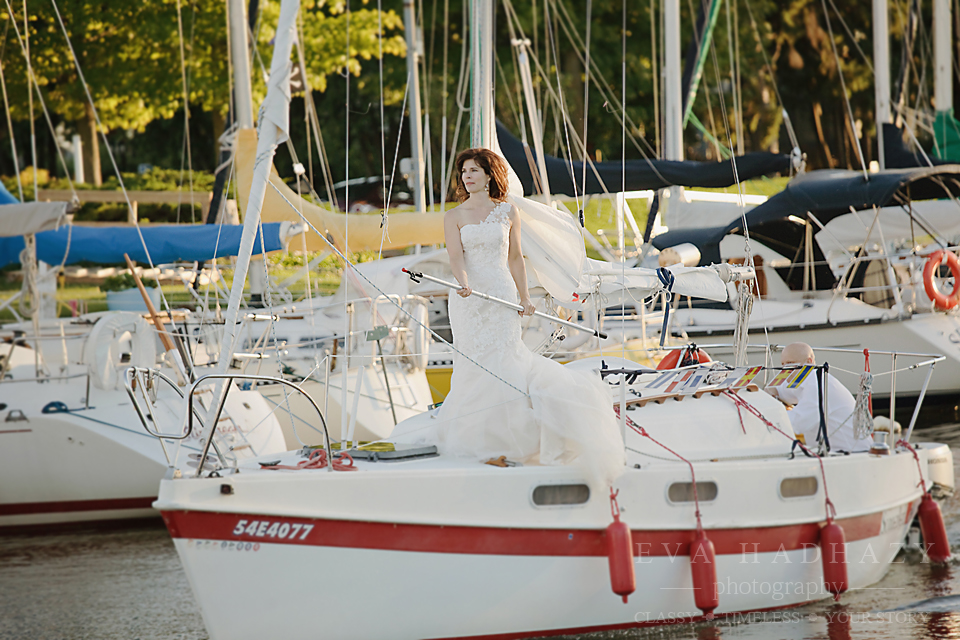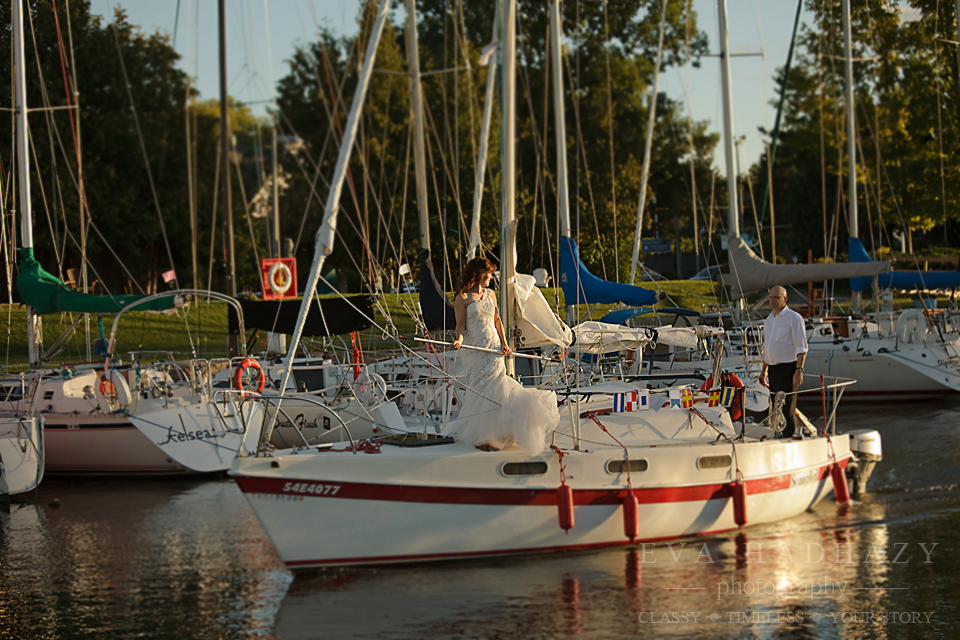 My wonderful captains, who took care of me during this adventure. Thank you !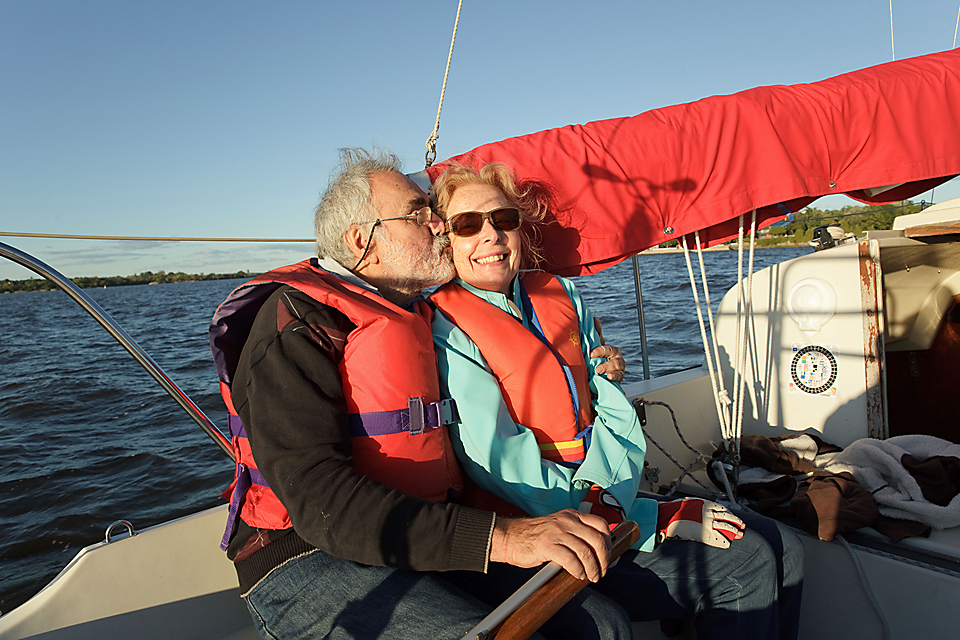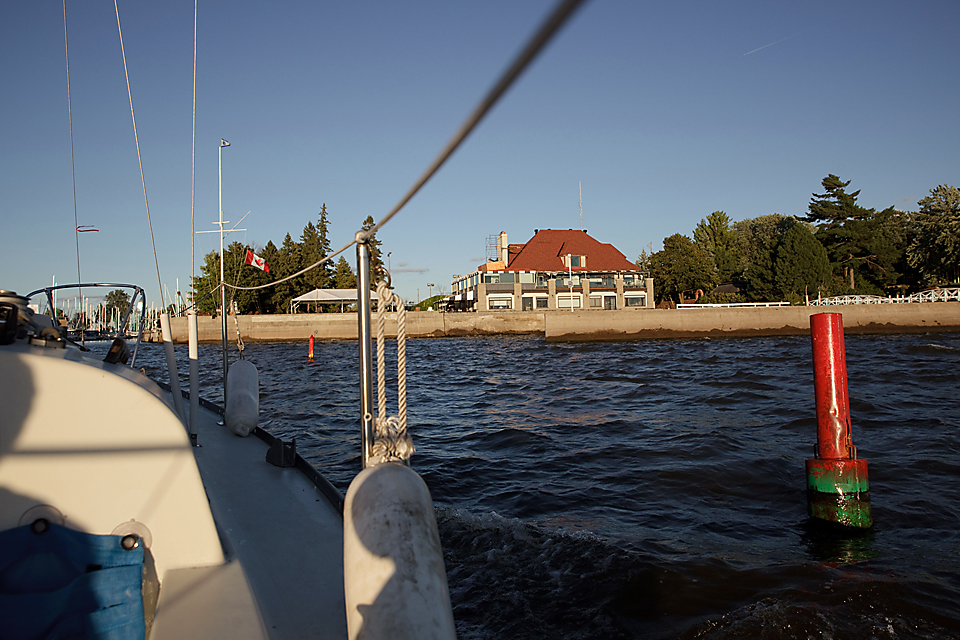 And we had some beer and wine, chatting and watching the sunset right after parking those sailing yachts!